RESTAURANT OPENINGS & UPDATES:
There are now top quality kosher options at NYU Langone Medical Center. After narrowing down choices from all over New York City, Le Marais will start providing Kosher meals to patients, while Fresko Fresh will be stocking Tisch Cafe with dairy breakfasts and meat lunch options. Great news for patients and their families, hospital staff, and anyone who works in Midtown East!

BROOKLYN
New Coffee Shop '1982' to Open in Boro Park
A new specialty coffee shop has been spotted on 54th Avenue and 13th Street in Borough Park. They are not open as of yet. This according to their
website
, "Who are we? We're your new best friend. A flavor sensation. Your early morning, midday, or late afternoon spot. And we know coffee." Sounds promising. Stay tuned for more details.
5 TOWNS
"
Big Chill Ice Cream Shop" Opens in Woodmere
Choose from over 50 flavors of ice cream and ices at the Big Chill in Woodmere. They are offering some unique flavor combinations as well as your favorite standbys. All items are made from scratch daily. Also on the menu, Egg Creams and Milk Shakes! The Big Chill is located at 1060 Broadway in Woodmere, NY
.
RIVERDALE
Kai Fan Asian Cuisine
has officially opened on August 5th in the former Ginger Grill location. "Kai Fan" in Chinese translates to "start the rice," and they're finally ready to start! Kai Fan is under the supervision of Va'ad of Riverdale. They are located at 3717 Riverdale Avenue.
UPSTATE NEW YORK
The new
Citrus Cafe
has opened this week in Woodbourne. They are serving up classic pasta dishes such as Lasagna, Fettuccine Alfredo and Penne Marinara. In addition. they are offering breakfast items, appetizers, wraps and fish. To see the first Foodie review of Citrus Cafe, click
here
.
New items will be added to their menu daily! If you would like to see their current menu, click
here
.
NEW JERSEY
"
Mediterranean" Restaurant Opening in October
A new Schwarma, Falafel & Hummus Bar called 'Mediterranean' will be opening this October in the former Petak's location in Teaneck. The restaurant will be counter service and fit 30-40 people. This new venture is brought to you by the owners of Persian Grill. h/t Josh Lipowsky
"Salsa Metsuyan" Opening in Teaneck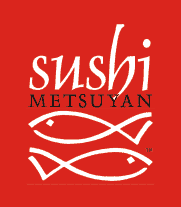 We announced earlier this summer that the owner of Sushi Metsuyan would be opening a new restaurant in Teaneck in the former location of Royal Persian Grill practice methods for musicians. Well, we are excited to annonce that Salsa Metsuyan will be opening in approximately two weeks. An inside source who has seen the place and says it looks "phenomenal" has confirmed that they will be similar to a Kosher Chipotle with authentic Mexican flavors. The restaurant will be located at 192 West Englewood Avenue.
"Tutto Bene" Grand Opening at the Jersey Shore
Yesterday, August 11th was the Grand Opening of Tutto Bene Italian restaurant. They are now open in the former TK Asian Fusion location. Tutto Bene is under the supervision of the JSOR. Located at 1610 Route 35 South in the Orchard Plaza Mall. h/t Abie Dweck
Zak the Baker is one of the most sought after bakery/cafe in Florida and maybe even the entire country, whether you keep kosher or not. However, to keep up with the demand they are constantly expanding and innovating. Recently they switched their kosher certification from Kosher Miami to OK. On their Facebook page they said, "In order to meet the needs of our bakery's current and future growth, we are pleased to announce we have moved our kosher certification to OK Kosher. OK Kosher is the world's leading kosher certification, and no matter where Zak The Baker ends up, they will be able to follow."
The dining hall at the Sylvia Vlosky Jewish Studies Center is close to completion! This kosher/vegetarian/vegan dining hall will serve everyone in the Charleston/Lowcountry area, not only the Jewish students at the College. The dining hall will focus on bringing an environmentally and ecologically friendly menu and atmosphere to it's diners. The project is scheduled to be completed by Winter of 2016. h/t Charleston Eater
CALIFORNIA
For the first time ever Kosher food will be available for purchase at Dodger's Stadium. Jeff's Gourmet Sausages is opening a concession stand where they will be selling their famous hot dogs and sausages. Options include regular hot dogs, jalapeno and Italian sausages. Now sports fans can enjoy the full experience with a real Kosher hot dog at the game. Play ball!
BRAZIL
The Best Western Eretz Copacabana will be opening just in time for kosher consumers coming to Rio de Janerio, Brazil for next summers Olympic Games. They will be offering 64 rooms, a Chabad synagouge and a kosher restaurant. The hotel is expected to be completed by next March.