Return to Directory
Holy Schnitzel (Staten Island)
438 Nome Avenue (off Richmond Avenue) Staten Island, NY 10314 , Staten Island, NY , 10314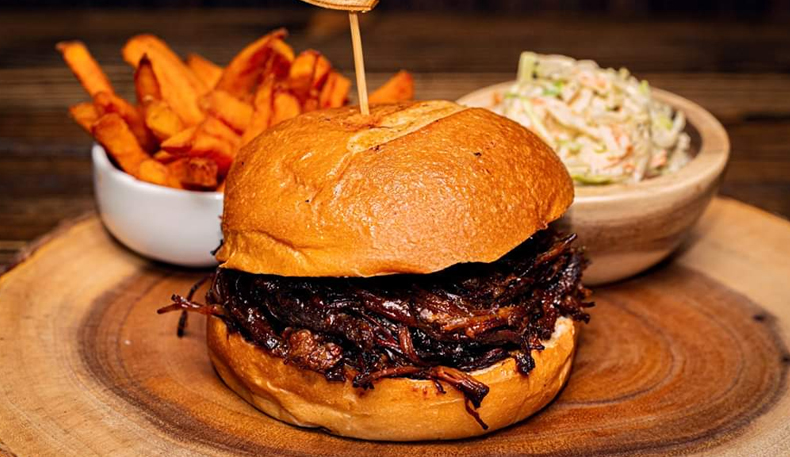 Information About Holy Schnitzel (Staten Island)
438 Nome Avenue (off Richmond Avenue) Staten Island, NY 10314 , Staten Island, NY , 10314

Rating (average)
Restaurant Menu
Restaurant Menu
Rabbinical Supervision

Vaad Harabonim of Staten Island

Service Hours

Sun -Wed: 11:00am - 10:00pm
Thu: 11:00am - 11:00pm
Fri: 11:00am - 1 hr before Shabbat

Average Check

$12-$18

Attire

Casual

Succah On Succot

Yes

Nine Days Menu

Yes

Open For Pesach

No

Reservations

Not Required

Credit Cards

Major

Facebook

Instagram

Online Order
You are not currently logged in. Please login or register first. When registering, you will receive an activation email. Be sure to check your spam if you don't see it in your email within 60 minutes.
About Holy Schnitzel (Staten Island)
Holy Schnitzel Staten Island is unique in many ways. Not only is it one of the only meat restaurants in the area for the past eight years, it is a family friendly place with a very expansive menu and one of the only sandwich concept kosher eateries. Holy Schnitzel owner Ofeer Benaltaba simply wanted to bring good tasting kosher food to the market when he first opened the now franchised eatery. Some may call Holy Schnitzel a perfect blend of comfort food with a Mediterranean twist.
A favorite Mediterranean starter is the Sabich in a Pita. It consists of roasted eggplant, egg, hummus, and Israeli salad. Of course you cannot go wrong with some other starters such as the Dozen Wings in which you choose from a variety of flavors such as Honey BBQ, Sweet Chili, and Char Grilled. And if you want to add some spice to your meal while remaining healthy, you'll want to try the Fire Salad- A mesclun mix with red & green peppers, jalapenos, roasted corn, tomatoes, sun dried tomatoes, lime zest, and a cilantro lime dressing.
As per the sandwiches, The Tony Special, is a popular one with marinated grilled chicken, sauteed onions, peppers, garlic mayo, jalapeno mayo and spicy mayo. The Mediterranean flair remains consistent throughout the entire menu, as the Shimmishuka is a unique sandwich as well. Made up of three eggs in a special tomato sauce served in a pita or baguette. The ideal way to make the popular Shakshuka dish your lunch or dinner. The Shwanitzel Wrap is also a great option - a mix of shwarma, schnitzel and fries with ketchup and BBQ sauce. All of these menu items can be found in any of the Holy Schnitzel locations. Ofeer's philosophy is "to make everything from the heart and to treat everyone as you would want to be treated". Perhaps the key to success is that simple.
Comment
Send Message to Owner
Send Message to listing owner
Make a Reservation
Comment